Measuring used packaging in Norwegian companies
Measuring used packaging in Norwegian companies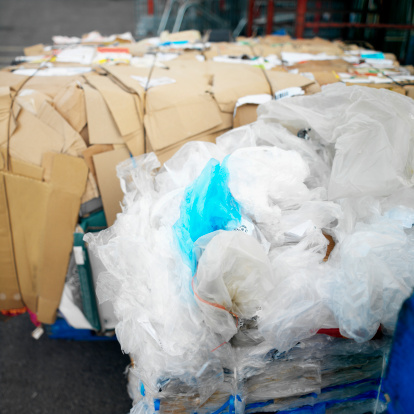 Materialretur is the system established by the business community in response to the authorities' requirement that used packaging is recovered and recycled. Their main task is to ensure that the business community participates in the financing of the recovery and recycling of used packaging.
The business community has negotiated agreements with the environment authorities on establishment of systems to recover and recycle used packaging. The resulting costs must be carried by business. Companies and organisations meet this requirement by joining and paying a packaging licence fee to Materialretur. The fees collected are passed on in full to the material organisations, the so-called 'materialselskaper'. They are responsible for establishing practical recovery and recycling systems to meet the targets set by the authorities. Materialretur's aim is to ensure that all companies affected participate in the financing of the systems and in this way contribute to fair competition while at the same time taking environmental measures.
In this project NR has developed a new method for estimating the used packaging for a company. We suggest that the company's products are grouped according to the number of units sold and have developed a method to find the optimal number of products to sample and weigh in each group. The method is optimal in the sense that it minimizes the quadratic error of the estimate. We show that, compared to the currently used method, the number of products which needs to be sampled, could be reduced with approximately 50% without loss in precision. For Materialretur this represents a considerable gain in terms of effort and costs.